The foundation was founded in 2008 by Benta Adhiambo Boyter, the daughter of the late Elizabeth Okungu. The foundation is a non-political and non-profit making organisation accountable through our constitution to our board trustees, our constituency — which is the local community of Western Kenya — and our partners.
After years of on-hands experience and getting familiar with the community and the orphanages in Western Kenya, the foundation teamed up with its first corporate sponsor in 2012. Since then plenty of other ad-hoc and long-term partnerships with additional companies have followed.
Today, we realize the high interest in our work with children and are now aiming at structuring our projects to gain visibility and support from more corporations as well as individuals. That way, we can better reach our ultimate vision of making children in the community of Western Kenya happy.
The team pushing forward the Elizabeth Okungu Children Foundation is comprised of a very diverse set of experienced individuals, all sharing the same vision. Together, we ensure all the needed competences to fulfil our mission.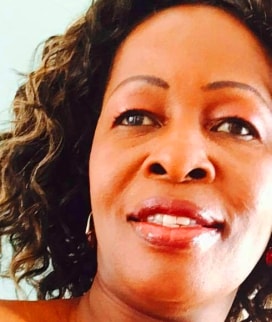 Director and Founder; Senior Caretaker and Humanitarian
Benta Boyter is the Founder of and functions as Director of the Elizabeth Okungu Children Foundation. As a native born and long time humanitarian worker, Benta has a unique insight and know-how into Kisumu communities. This has proven a true asset and keeps carrying a significant weight in reaching our vision. She is responsible for setting our main strategies for project and partner management.
Mail Benta here: benta@okungufoundation.com
Volunteer adviser; MA International Business Communication
Beryle Amondi functions as an adviser (former PR and fundraiser responsible) of the Elizabeth Okungu Children Foundation. Beryle Amondi has been invested in the work of the foundation even before its re-structuring. Beryle will with her expertise in everything PR-Marketing related work towards gaining support and visibility amongst our prospective partners in the business world.
Mail Beryle here: beryle@okungufoundation.com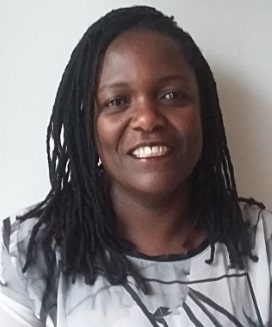 Activity Director; Occupational Therapist
Sarah has been part of the team since its very beginning and is the sister of the founder of the Okungu Foundation, Benta, and the daughter of the late Elizabeth Okungu. Sarah is also a native of the village Kombewa Kisumu, Kenya, where we operate. She will assist with her know how in supporting our vulnerable children. Aside from Okungu Fundation, she is board member of Vest Kenya's Friends in Denmark, where she also strives to execute the UN sustainable development goals.
Mail Sarah here: sarah@okungufoundation.com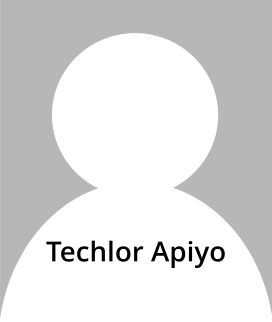 Head of Field and Project Assistant; Humanitarian worker
Techlor Apiyo functions as Head of Field and Project Assistant of the Elizabeth Okungu Children Foundation. Techlor Apiyo is a resident in the Kisumu community and therefore well-known in our area of operations. As our main field person, Techlor is responsible of the day-to-day aid of our children and assistance of project facilitations.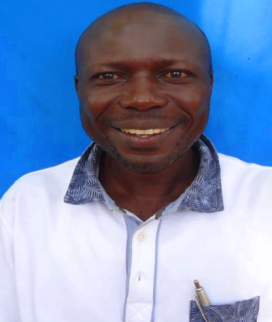 Secretary; BA Philosophy and a cert. in Pharmacy
Marc Edward Otieno functions as Secretary and Coordinator of the Elizabeth Okungu Children Foundation. Marc is assisting our directors in a wide range of fields such as project management, including planning, financial management, monitoring & evaluation. Marc has a consolidated experience from working in this field for years. Marc is also a resident of the Kisumu and has therefore intimate knowledge of the local community.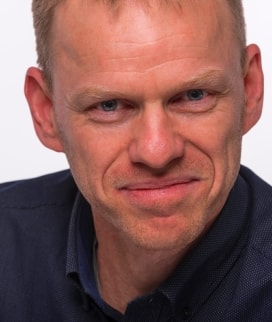 Adviser, MA Anthropology, Branding Innovator
Henrik Zilstorff works as an adviser for the Elizabeth Okungu Children Foundation. Henrik has extensive work and research experience from East Africa. More recently, Henrik has designed innovative partnerships between Danish companies and East African small-scale companies that reaches for business development and branding through a shared-value approach. Henrik is also the designer of this website. For his personal website, see zilstorff.dk, and LinkedIn profile: linkedin.com/in/zilstorff.
Mail Henrik here: henrik@zilstorff.dk
As of December 2016 we formally registered Elizabeth's Child of Hope Community Based Organization in Kenya at the Ministry of Labour, Social Security and Services.
Elizabeth's Child of Hope Community Based Organization is the mother organisation of which Elizabeth Okungu Children Foundation is part.